Overview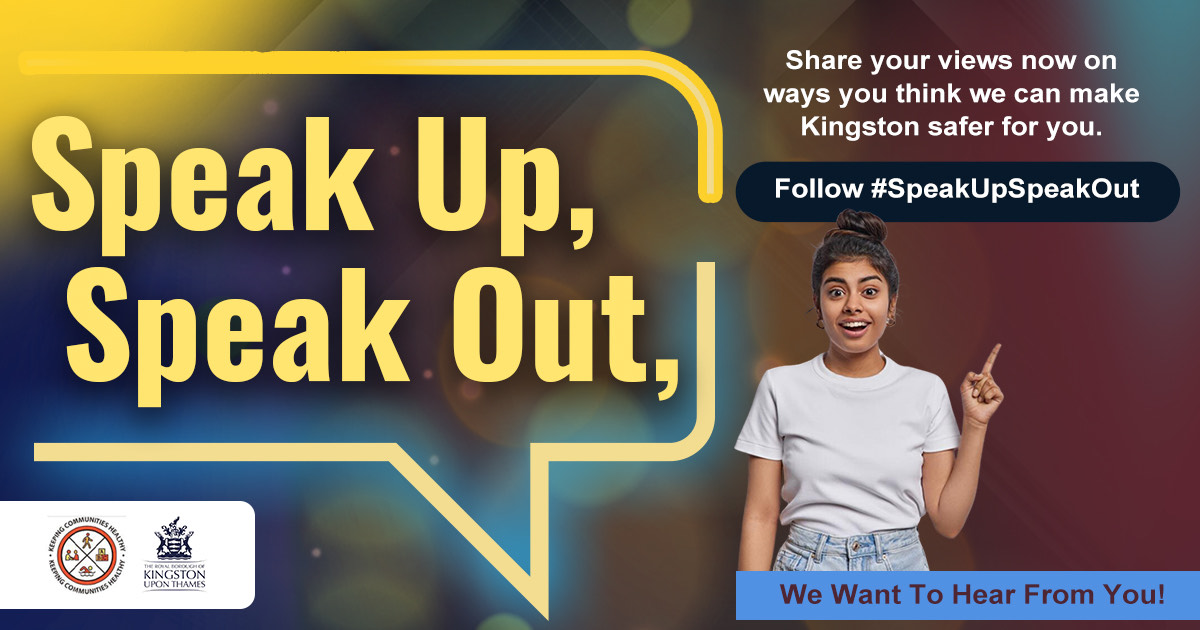 Kingston Council is passionate about listening to your voices and making positive changes in our borough. We believe in the power of your ideas, experiences, and suggestions to create a safer and more vibrant community for everyone.
Kingston is one of the safest boroughs. Last year, we reached out to hear your thoughts on the issues and areas affecting you, and we were thrilled with the overwhelming response from all of you who completed the survey.
Together, we've already taken action on some of your concerns, such as raising awareness of safe crime reporting with Fearless campaign, revamping one of the ASB hotspots you've identified at Cloisters Mall and providing more outreach sessions so that young people can engage with youth workers in the community..
We're committed to creating an even better and safer borough for everyone. Now, we need your input again! 
Please complete this survey for your chance to win a £30 voucher!! At the end of the survey you will be entered into a raffle for your chance to win 1 of 3 vouchers up for grab! Remember to leave your email address so that we can contact you if you win.
We want to:
Understand how safe you feel when out and about in Kingston.
Understand how to improve young people's feelings of safety at night
Identify barriers you face in seeking help.
Discover the changes needed to improve safety for 11-25-year-olds in our borough.
Empower you with opportunities to lead projects that make a difference in Kingston.
Co-produce new projects with your valuable insights.
Your voice holds the power to shape positive changes in our community, and we're eager to listen. Last year's response to our survey was overwhelming, and we can't thank you enough for sharing your thoughts!
Thank you for being part of this important journey!
Help and advice